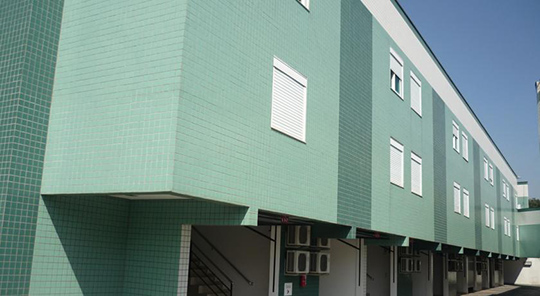 Energy efficiency, rational use of water, preference for environmentally friendly materials and environmental protection are some of the novelties of the Vitara Motel, first ecological and sustainable settlement of the country.
Our suites offer comfort first and are equipped with LCD TV 32 ", dvd, mp3, cd, usb / ipod, WiFi system, single control to manage all the features of the room, split air conditioning, refrigerator, mini bar, hair dryer, shower duo, acoustic windows, mattress springs, pole dance bar with rhythmic light, mini erotic shopping, erotic seat, heated pool, automatic sunroof, sauna with shower, double whirlpool and private garage. In addition, there is an excellent cooking service 24 hours with varied menu.
The Vitara promises to be among the major motels in São Paulo with a concept of sustainability that involves the entire structure. The motel has a reservoir for retaining rainwater and the soil covering the outside area is fully permeable. All suites have energy saving, intelligent discharges, air conditioning and lighting low consumption. All waste generated is separated and recycled. The pools, showers and whirlpools are heated with solar energy and heat exchangers, reducing the impact on the environment. The decoration of the apartments refers to issues related to nature and most of the floors have ecological certification. All wood used in furniture is reforestation and also has certification. There are also special care for disabled with unique and tailored suites.
Ecological Motel?
Energy efficiency, rational use of water, preference for environmentally friendly materials and environmental protection are some of the novelties of the Vitara Motel, first ecological and sustainable settlement of the country. Everyone can improve their attitudes towards the environment and people with small lifestyle changes. We decided to do our part and provide an advantage for our customers. Check out: